Take Home Tuesday
Coming home, Jeremy Burns realized his life had all been an act...

As if sending the next rogue back to hell was his life's mission. But after seeing Jillian Murphy for the first time in a decade, Jeremy knew he could no longer ignore his desire. By rights of nature, the Spirit Walker belonged to him. Yet fate and fear had worked against these two headstrong lovers in their youth--and cast the Bloodrunner from his home.

Now Jeremy and Jillian must join forces to uncover the betrayal that threatens to destroy the pack's stability. And when they're done--well, Jeremy's not about to again deny himself the one thing he wants most in this world.... Jillian belongs to him, and this time his little witch is going to know it!
A dull job, boring relationships. Life was a yawn when Lucy Christie decided to hit the road with her best friend. But she didn't know just how much her dream vacation—a drive down Route 66 in search of no-questions-asked, guilt-free sexual encounters—would shake things up.

Her first conquest was Joshua, a cowboy with fancy boots and hips made for sin, a man who filled in every gap in her previously limited sexual education. In fact, he was so good, Lucy regretted having to give him up. But when she tried moving on to the next "drive-by seduction," her demanding lover tagged along…intent on seducing her stop after stop!
As the Wedding Belles' florist, Callie is surrounded by blushing brides. If only she still believed in love. Callie made a mistake many years ago. She let a good man go, and now keeps her heart safe. But what's she going to do now that the good man is back?

Jared Townsend knows he should have fought harder for Callie in the past. Now he's determined to bring her out of her shell and find the beautiful, vivacious woman he once knew. Can he show her how to laugh again, feel again…even love again?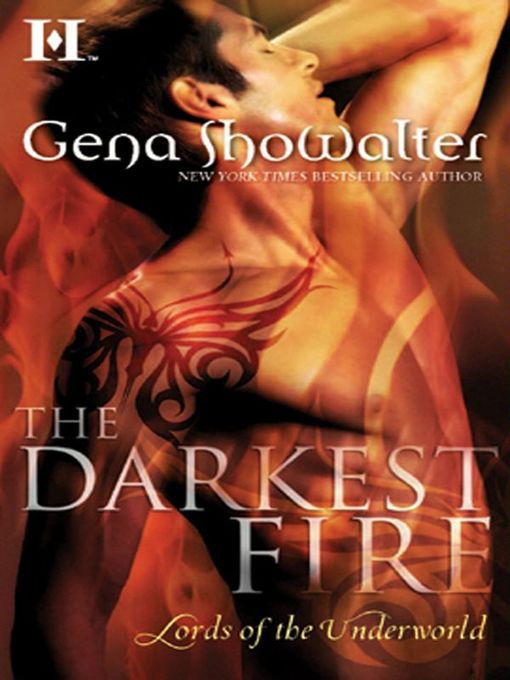 He is the guardian of hell, more monster than man. She is the goddess of oppression, more angel than woman. Together they will enter the flames to battle a dangerous horde of demon lords -- and discover a passion unlike any other....

Don't miss this sizzling prequel to Gena Showalter's breathtaking new paranormal series, The Lords of the Underworld! Though they carry an eternal curse, the Lords of the Underworld are irresistibly seductive -- and unimaginably powerful....
An exclusive e-book, available only at
eHarlequin
.