Confessions of a YA Fantasy Junkie
I'm stoked to get to participate in the Knight Agency blog. I feel a little like a transfer student, though I'm going to pretend I'm one of those coolly suave ones who comes to the small town from The Big City, and not the Catholic School refugee who transfers in as a senior with no friends and no fashion sense because she's been wearing a uniform for three years. Um, not that I'd know anything about that or anything.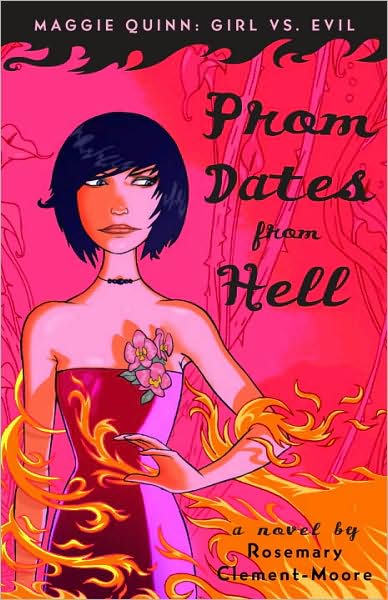 So, I'm here to talk about writing young adult books and… I have a confession. I never intended to become a YA writer.
I know. Awkward. I do admit that I love indulging my inner teenager (which isn't that inner, actually), but the fact is, high school was 99.9% hellish for me, and the only reason I would revisit those years would be if I could magically revise things to make them less excruciating. Which implies that I consider demonic carnage at the prom to be an actual improvement on my own experience, which… Yeah. My statement holds true.
Anyway. I write books that I want to read. (I think it always shows if the author isn't pleasing herself first off. Otherwise the book goes down like medicine, and you have to read enough of those in school.) If you go to my keeper shelf, you'll see… well, everything and the kitchen sink, actually. But two kinds of books more than others: YA books, and Fantasy novels. This is totally not a coincidence, any more than I think it's random that you see so much speculative fiction on the "teen" shelves of the bookstore or library.
There's an archetype in fantasy literature that resonates strongly with readers who are figuring out their place in the world. It's the Luke Skywalker, Harry Potter, Harper Menoly (from Pern), Will Stanton (from The Dark Is Rising), Lyra Belacqua (from His Dark Materials)… and of course the character that started it all for me: Meg Murry from A Wrinkle In Time.
It's about discovering that you are special, and that you are going to have to step up and save the world/universe/galaxy. That is WAY more epic (and tons less boring) than "coming of age" a la Holden Caulfield. (Sorry Mrs. Smith, English Teacher. I hated that book. Oh, and Lord of the Flies, too. Love, Rosemary.)
No surprise, I guess, the popularity of fantasy elements in YA books. Sure there's a kind of wish fulfillment--who doesn't want to be so special that the only you can save the world? The thing that elevates characters out of Mary Sue, too-good-to-be-true, perfection is that second part: They have to step up and do something with that super-specialness. To paraphrase Spiderman: With great power comes great responsibility. (And great whining, to judge by the movies.)
What's kind of funny is that when I was a teen, there was this (erroneous) perception that only adolescent boys like science fiction and fantasy. Adults who read them were considered "nerds." And girls… well, girls didn't read fantasy unless it had unicorns or telepathic dragons or magic white horses.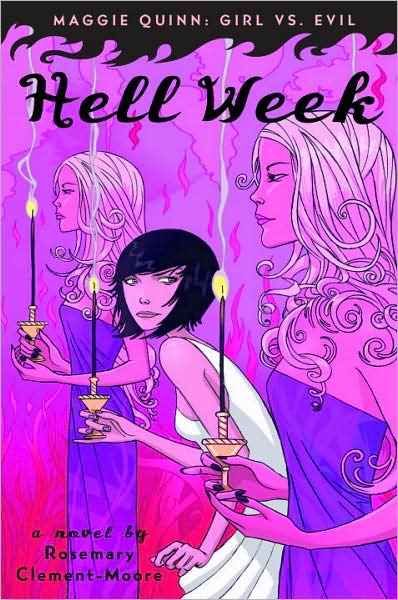 Now, when you go to the "teen" shelf in the library, you see high schools populated by werewolves and vampires, witches and superspies on the cheerleading squad, girls juggling ghost-busting/vampire-staking/demon-hunting with dating, finals, and formal dances. Maybe sparkly vampires are the new unicorn.
Which is awesome, by the way. Because the other thing on my keeper shelf: romances. No book is complete with some kind of relationship story. It's what makes us human. It doesn't necessarily have to be a romantic love but… Okay, who am I kidding.
So how could I write anything BUT YA fantasy, really? I like some sparkly unicorn love with my butt-kicking, step-up-and-save-the-world-with-your-superpowers story. To quote Douglas Adams (before the storm knocks me offline--again!): "I may not have gone where I intended to go, but I think I have ended up where I needed to be."
Maggie Quinn doesn't meet any unicorns (or vampires) in Prom Dates From Hell, but she does get to fight demons with the help of her BFF D&D Lisa, and one good-looking paladin of a college student. Then in August, Maggie (and I) get the hell out of high school with Hell Week, where Maggie takes on sorcerous sorority girls. Fun and games, for girls and boys of all ages!
Check out my webpage at www.rosemaryclementmoore.com for more info, excerpts and links to my blog.
Rosemary Clement-Moore